Donate to FAYCO
Our Motto: "Helping Others Help Themselves."
Skip to Content
Your browser must have Java installed and cookies enabled.
Web Accessibility for the disabled has been evaluated by WebAIM.org's WAVE Tool and Color Contrast Checker.

Unique visits to this page since February 2013
Welcome to FAYCO Enterprises Inc.

Serving Fayette, Bond, Montgomery and Adjacent Counties

FAYCO Enterprises, Inc.
Administration Center
1313 Sunset Drive
Vandalia, Illinois 62471




---
FAYCO Enterprises Inc., serving Fayette, Bond, Montgomery and adjacent counties, is a private not-for-profit charitible and tax-exempt corporation-501(c)3-which was developed to provide the experience, training, and opportunity for a person with a disability to take their own productive place in their community.
PHILOSOPHY
It is the philosophy of FAYCO Enterprises that participants are partners with staff in planning their individual person centered program plan.

To serve this philosophy, our agency will work with each individual to both plan for and provide a system of referral, advocacy, education, vocational evaluation, job placement, work services training and family support.
THE FOUNDATION
FAYCO Enterprises Inc., is supported in its work by the activities of FAYCO Foundation Donate Online Today! Donations are Tax-Deductible!
WORK PARTNERS (Community Employment Service)
The thrust behind FAYCO's Work Partners program is to help local employers with understanding the many benefits they will enjoy when they hire workers that we have screened and are able to perform the work the employer needs to have done. Placement is a cooperative effort between FAYCO and the business and industrial community to find competitive employment opportunities for a qualified worker. Please ask us how our Employment Services may be an additional resource to help you. Work Partner appointments may be held at 1313 Sunset Dr. in Vandalia Illinois, 2112 Schram Ave. in Hillsboro Illinois, or 333 Potomac Blvd. Suite F in Mt. Vernon, Illinois.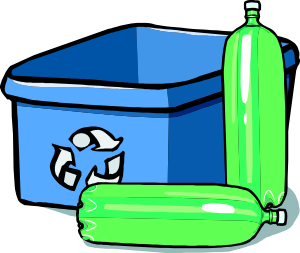 RECYCLING
FAYCO Recycling Program to End July 31, 2019.

"After providing a way for residents of Bond and Fayette counties to participate in a recycling program for the past nine years, FAYCO Enterprises is pulling the plug on its reycling operation. 'It was simply a financial decision that our board had to make,' says the director of finance and support at FAYCO." - The Greenville Advocate


INDUSTRIAL PROJECTS
FAYCO has a fully operational manufacturing plant where products can be made. Manufacturers are afforded a valuable annex to their facilities to help meet the demands of their contracts. To find out how your business can benefit from this program, check out our "Industrial Projects" link.
SERVICE COVERAGE
With offices and facilities located in Fayette, Bond and Montgomery Counties in Illinois, FAYCO Enterprises Inc., has a wide area of coverage with services covering a broad spectrum of human services.
DONATE TODAY
Please click on the yellow "Donate" button above to make a secure online PayPal donation to FAYCO Enterprises, Inc.

We are a tax-exempt organization.

Your donations are tax deductible and will be greatly appreciated!
FAYCO Enterprises, Inc. is an Equal Opportunity Provider and Employer. Complaints of discrimination should be sent to USDA, Assistant Secretary for Civil Rights, Office of the Assistant Secretary for Civil Rights, 1400 Independence Avenue, S.W. Stop 9410, Washington, D.C. 20250-9410 or call (800) 795-3272 (voice) or (202) 720-6382 (TDD).
Vector Graphic "Badge with Ribbon" originally designed by Freepik.